Reliance IT is a premier Information and Communication Technology Services Company that provides real values for businesses and individuals from digital technology. Reliance IT established in 2006, is offering Oracle Database support, ICT product and services such as Business Application, IT Education, System Integration and Maintenance.
Furthermore, Reliance IT has created the Oracle and Linux Competency Center in Bangladesh where vendor approved software products reselling, implementation services and education is provided.
In this capacity Reliance IT has positioned itself to offer application development and system integration for medium to large enterprises within public and private sector. In terms of IT products, Reliance IT has developed application packages for managing Assets, Properties, Retail Shops, Hotels, Restaurants and Entertainment industries.
Along with its strategic partners, Reliance IT is capable to provide complete IT solutions for any type of Industries.
Fifteen
Years Of
Experience
In Various Industry
Our Vision
We will continue to be the benchmark against which other IT companies are measured. We will do this through the intensity of our methods and our Commitment to developing the best IT professionals and IT solutions for the business community.
Our Mission
Every day, we deliver high quality, applied IT education, solutions and services to individuals, for business, for life. We accomplish this through:

Our People
Our Professionalism
Our Innovative Methods
The Management
A highly skilled management team and well-qualified Board of Directors manage the affairs of the company. All projects in turnkey basis are managed and controlled by a strong project Management team comprising of a Project Manager, Technical Director and Co-coordinator. In addition to the members of the Board, the management is being supported by a combination of well-groomed and skilled IT, administration, finance, and research staff members.
Manpower Resources
Reliance IT has certified IT professional with internationally recognized certification from Oracle, Microsoft, Red-Hat, Cisco and others. Reliance IT has to continuously update its resources on the latest technology and trend. Most of the well-trained talented students from Reliance IT is consumed within Reliance IT or recommended to its client in order to maintain highest standard of resources.
Business Focus
Reliance IT is working under three different but integrated areas of Information Technology:

Application Development, ICT Services and IT Education. We believe that in order to have a sustainable growth in the IT industry in Bangladesh and at the same time cater to the ever-changing demand of IT product and services of our overseas client Reliance IT needs to focus on three areas.

IT Education is directly linked to our business areas of Application Development and ICT Services. In addition to preparing IT expert with the vendor certified training, Reliance IT is engaged in developing IT work force to match the demand of today's requirement. On the other hand, our ICT Services help our client to implement the Application Product developed by Reliance IT and give them post implementation services to ensure reliable and smooth operation of their businesses.

1. Product & Application Development
2. ICT Services
3. IT Education
Product & Services at Reliance IT
Reliance IT is offering Products and Services in Four main areas:
Business Application Development

Oracle Technology Services

System Integration Work

Education
Business Application Development
Reliance IT has designed, developed and implemented number of business applications in Bangladesh.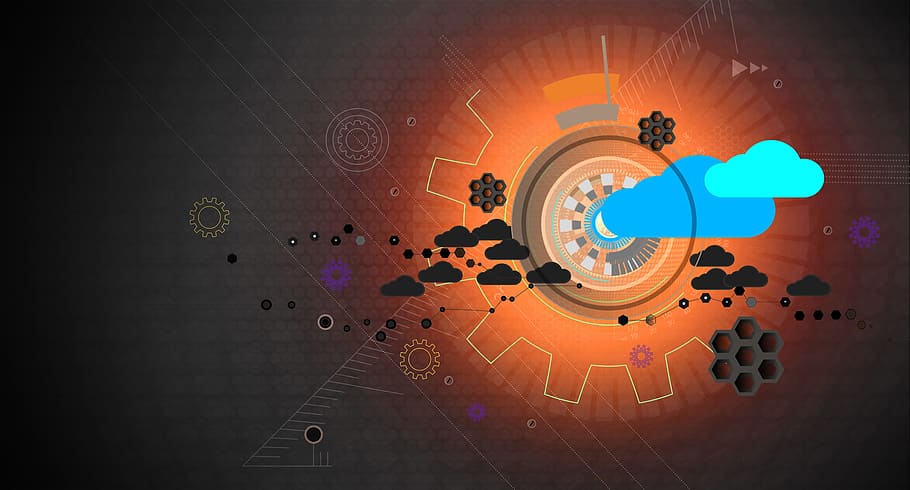 Oracle Technology Services in Reliance IT
Reliance IT's range of service offerings in Oracle Core Technology Product Implementation covers per-implementation, implementation and post-implementation services.
Pr-implementation Services:
Project Scoping & Preparation of RFP

Oracle Database Design and Development

Sizing of Product and Hardware

Planning of Implementation of the Project
Implementation Services:
Installation of Products

Data Conversion and Migration

Customization and Enhancement

Web Enabling

Database Administration and Support

User and Administrator Training
Post-Implementation Services:
Performance Tuning and Enhancements

Product Upgrades

Database Administration and Support

User Training
System Integration
Reliance IT provides services in System Integration Work, where we take the challenges to build solution for our client with countless technology choices in a constant change of business environment.
Our system integration capabilities enable us to leverage our clients' IT investments, minimize risk and deliver complete system integration services and solutions addressed to the specific business needs. We combine complex technologies together with our proven processes to maximize compatibility, interoperability and enterprise wide information integration.
System Integration Services at Reliance IT:
System Architecture

Software, Database and Hardware Components Integration

Network Integration

Enterprise Application Integration

Web integration

Data Centre Design and implementation

Disaster Recover Site Design and implementation

Advanced Security Implementation
Education
Reliance advanced IT Education programs are designed to provide students with the skills they need to successfully begin a career in Information Technology within a short period. Leading corporations including government, public and multinationals choose Reliance IT as their corporate training partner. Reliance IT became the leading IT training center in the country through its professional approach & high standards of training.
Our Education services are listed below:
Vendor Certified International Standard IT Education

Advanced IT Education

Corporate IT Education

Customized IT Training services
Oracle Education Pursuing a commitment towards providing quality education and training, Oracle favors a strategy where their customers can expect returns from their investment in training. Reliance IT Limited offers Oracle Education through Instructor Led Training. Instructor Led Training continues to be the backbone of Oracle Education's hands-on approach to training, thus assisting corporations and individuals choose the most appropriate combination of courses. This approach ensures that the participants have the skill to successfully implement the Oracle technology in their respective areas
NEED PROFESSIONAL SUPPORT OR ONLINE TRAINING?